Recordings 2015

Vocals in the works...

Bass recordings finished, so we decided to add some air guitars, yeah. And beware of the squeezing wahwah of horror :) !

Bass power again!

Guitar recording time once more: J. Fredo shredding a solo! And look at this wonderful knees ;) !

J. Fredo recorded some rhythm guitars. So fuzzy, so heavy B| !

First bass session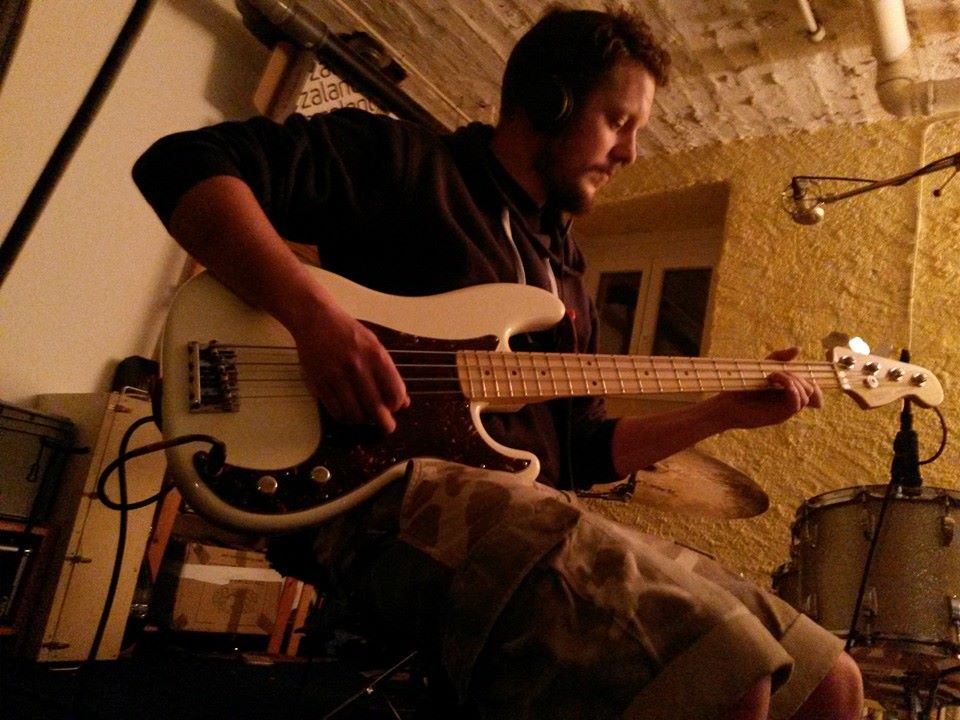 Drums setup